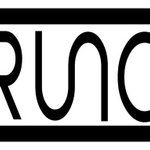 {rue: bitterly regret (something) and wish it undone} Rue Nothing Clothing is aimed to be a brand for the hard workers. The one's who do not look back and dwell on their past, but push forward and better themselves every day. Influenced by brand like Iron Couture Gym Gear and Flag Nor Fail, I have tried to create a custom logo that will the be spotlight of my brand. This is not just for gym rats though, this "Regret Nothing" type of style can apply to anyone and everyone. Always better yourself. joined Society6 on January 24, 2013
More
{rue: bitterly regret (something) and wish it undone}
Rue Nothing Clothing is aimed to be a brand for the hard workers. The one's who do not look back and dwell on their past, but push forward and better themselves every day.
Influenced by brand like Iron Couture Gym Gear and Flag Nor Fail, I have tried to create a custom logo that will the be spotlight of my brand. This is not just for gym rats though, this "Regret Nothing" type of style can apply to anyone and everyone. Always better yourself.
joined Society6 on January 24, 2013.