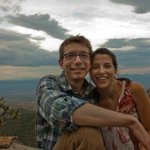 Ryan Lynham
Hello. I'm an Annapolis native and I make pictures. I find wind, wave, sail, and any place or scene related exciting and inspiring. I hope you enjoy my pictures, and feel free to drop me a line with comments or questions. I also appreciate good coffee recommendations. To see more of my film work, visit http://ryanlynham.tumblr.com, or you can follow me on Google+ at http://google.com/+RyanLynham. Ryan Lynham joined Society6 on January 3, 2012
More
Hello. I'm an Annapolis native and I make pictures. I find wind, wave, sail, and any place or scene related exciting and inspiring. I hope you enjoy my pictures, and feel free to drop me a line with comments or questions. I also appreciate good coffee recommendations.
To see more of my film work, visit http://ryanlynham.tumblr.com, or you can follow me on Google+ at http://google.com/+RyanLynham.
Ryan Lynham joined Society6 on January 3, 2012.
Woodland Green_Print by Ryan Lynham
56 results
Filter