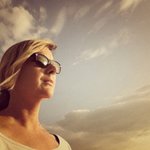 SUNLIGHT STUDIOS Monika Strigel
My passion is to strawl through nature, collecting images and moods, search the light and preserve the moment. Life is precious, time is short, live now - enjoy the moment! Dear visitor, I hope you enjoy my collection of images and moods. Feel free to send me a email or a photo of the buyed devices. I really appreciate this. And if you like to see my funky side ..... go for society6.com/MonikaStrigel sunlight-studios@dream-foto.de www.doggy-foto.de SUNLIGHT STUDIOS Monika Strigel joined Society6 on October 9, 2012
More
My passion is to strawl through nature, collecting images and moods, search the light and preserve the moment. Life is precious, time is short, live now - enjoy the moment!
Dear visitor, I hope you enjoy my collection of images and moods. Feel free to send me a email or a photo of the buyed devices. I really appreciate this.
And if you like to see my funky side ..... go for society6.com/MonikaStrigel
sunlight-studios@dream-foto.de www.doggy-foto.de
SUNLIGHT STUDIOS Monika Strigel joined Society6 on October 9, 2012.
Prints by SUNLIGHT STUDIOS Monika Strigel
142 results
Filter