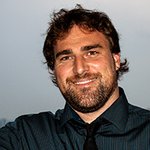 Shane Williams
I studied design and art at TAFE in Adelaide and then continued to study Multimedia Design. I really enjoy being an all round designer. I have always loved creating art though and this is a real passion. I have worked in London as a Multimedia Designer specialising in CD-Rom Design and Author, DVD Design and Author, editing and graphic design. I then moved to Singapore where I started gr8ph1cs creative, it has all the processes of design, including graphic design, website design, motion design and video editing. I really enjoy design but this is a chance to sell my art that I enjoy creating and sharing. I am an Australian and have been iving around the world, after living in London, Singapore, Alicante, right now we are living in Papua, Indonesia. I like great films, tasting new and different beer, trying excellent food from all over and great sports like AFL. Thanks for checking out my work. Shane Williams joined Society6 on May 22, 2013
More
I studied design and art at TAFE in Adelaide and then continued to study Multimedia Design. I really enjoy being an all round designer. I have always loved creating art though and this is a real passion. I have worked in London as a Multimedia Designer specialising in CD-Rom Design and Author, DVD Design and Author, editing and graphic design. I then moved to Singapore where I started gr8ph1cs creative, it has all the processes of design, including graphic design, website design, motion design and video editing. I really enjoy design but this is a chance to sell my art that I enjoy creating and sharing.
I am an Australian and have been iving around the world, after living in London, Singapore, Alicante, right now we are living in Papua, Indonesia. I like great films, tasting new and different beer, trying excellent food from all over and great sports like AFL. Thanks for checking out my work.
Shane Williams joined Society6 on May 22, 2013.