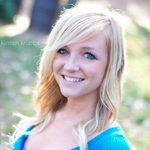 I am currently a senior in college with a double major in Animation and Drawing. All the pieces I have on my site are hand drawn and took a great deal of time. You can check out the rest of my work at www.shannongordy.com & contact me if you'd like to purchase the originals! I also take requests if you'd like a personalized drawing! joined Society6 on November 27, 2012
More
I am currently a senior in college with a double major in Animation and Drawing.
All the pieces I have on my site are hand drawn and took a great deal of time.
You can check out the rest of my work at www.shannongordy.com & contact me if you'd like to purchase the originals! I also take requests if you'd like a personalized drawing!
joined Society6 on November 27, 2012.