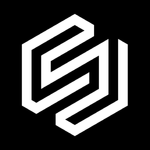 I am Shawn Sepehry A graphic designer, Illustrator, Typographer based out of Vancouver, British Columbia Originally from Iran, I've been raised in Vancouver since childhood. I have always been creative in some form. On the flip side, I've always been very analytical and calculating with how I view the world. This is why I am very detail oriented in my work and work a lot in geometric space. I find myself especially drawn to technical design such as typography and illustrator as it requires the human touch and a calculating eye. Now available for freelance work. contact (at) shawnsepehry.com 604 318 1517 joined Society6 on July 2, 2013
More
I am Shawn Sepehry
A graphic designer, Illustrator, Typographer
based out of Vancouver, British Columbia
Originally from Iran, I've been raised in Vancouver since childhood.
I have always been creative in some form.
On the flip side, I've always been very analytical and
calculating with how I view the world. This is why I am very detail
oriented in my work and work a lot in geometric space.
I find myself especially drawn to technical design
such as typography and illustrator as it requires
the human touch and a calculating eye.
Now available for freelance work.
contact (at) shawnsepehry.com
604 318 1517
joined Society6 on July 2, 2013.