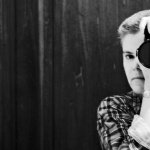 Italian amateur photographer with a passion for anything that catches my creative eye. I like to play with contrasting colors and shapes, that's why my favorite subjects are abstract and architectural details. I also love to create mood through the use of layered textures in some of my images, but I can switch to the use of black and white and split toned effects if the subjects of my photos require it. My website: http://www.silviaganoraphotography.com Be my fan on Facebook: https://www.facebook.com/silvia.ganora.photography joined Society6 on December 3, 2012
More
Italian amateur photographer with a passion for anything that catches my creative eye. I like to play with contrasting colors and shapes, that's why my favorite subjects are abstract and architectural details. I also love to create mood through the use of layered textures in some of my images, but I can switch to the use of black and white and split toned effects if the subjects of my photos require it.
My website: http://www.silviaganoraphotography.com
Be my fan on Facebook: https://www.facebook.com/silvia.ganora.photography
joined Society6 on December 3, 2012.