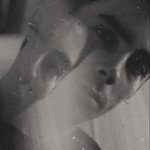 AUSTIN PAGE
24 yr old Graphic Designer, Illustrator, Videographer & Musician. Born and raised in Orange County, CA, Austin went to Orange County Highschool of the Arts (OCHSA) for Instrumental Music and Visual Arts, then proceeded to attend and graduate from Dodge College of Film and Media Arts at Chapman University with a BFA in Film and Digital Art, with a Music Minor in 2012. He is now pursuing a career as a freelance designer/illustrator/musician while establishing his video production company Trimira© with close friends Ryan Rozar and Dan Lake for both personal and commissioned projects. My skills include: • Graphic Design • Illustration • Motion Graphics & Animation • Primary Film Production Related Roles - Cinematography, Directing, Editing • Music & Sound recording and Mixing For inquiries about hiring for any of the positions listed above, please email at austin@rp-a.com To see a list of Austin's most recent work check out www.austinpage.com (or austinpage.info for works in progress!) AUSTIN PAGE joined Society6 on August 1, 2012
More
24 yr old Graphic Designer, Illustrator, Videographer & Musician.
Born and raised in Orange County, CA, Austin went to Orange County Highschool of the Arts (OCHSA) for Instrumental Music and Visual Arts, then proceeded to attend and graduate from Dodge College of Film and Media Arts at Chapman University with a BFA in Film and Digital Art, with a Music Minor in 2012.
He is now pursuing a career as a freelance designer/illustrator/musician while establishing his video production company Trimira© with close friends Ryan Rozar and Dan Lake for both personal and commissioned projects.
My skills include:
• Graphic Design • Illustration • Motion Graphics & Animation • Primary Film Production Related Roles - Cinematography, Directing, Editing • Music & Sound recording and Mixing
For inquiries about hiring for any of the positions listed above, please email at austin@rp-a.com
To see a list of Austin's most recent work check out www.austinpage.com
(or austinpage.info for works in progress!)
AUSTIN PAGE joined Society6 on August 1, 2012.
Kaleidoscope Tv Version A_Hoody by AUSTIN PAGE
21 results
Filter