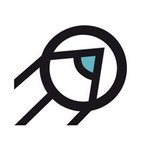 Hello there, My name is Henna Ryynänen - illustrator, graphic designer and artist based in Oulu, Finland. I work in my own studio - creating illustrations with happy spirit! I work mostly with vectors and photoshop combined with traditional styles. Lately I've been painting a lot so maybe I'll expand my selection. To see more, visit ( at the moment the portfolio is in Finnish only): http://www.spotnik.fi Or join me in instragram: https://www.instagram.com/studiospotnik/ @studiospotnik joined Society6 on February 22, 2012
More
Hello there,
My name is Henna Ryynänen - illustrator, graphic designer and artist based in Oulu, Finland. I work in my own studio - creating illustrations with happy spirit! I work mostly with vectors and photoshop combined with traditional styles. Lately I've been painting a lot so maybe I'll expand my selection.
To see more, visit ( at the moment the portfolio is in Finnish only): http://www.spotnik.fi
Or join me in instragram: https://www.instagram.com/studiospotnik/
@studiospotnik
joined Society6 on February 22, 2012.