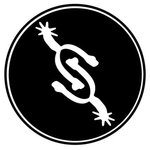 Spur Studios
There's a cowboy in all of us.
A part that longs to be free.
A hunger for the open range,
Unconstrained by borders and fences.
Time has separated us from the frontier.
We've traded our callouses for cushions,
Dirt under our nails for air conditioning.
There's still a place out there called 'wild'.
It's not on a map, or on a sign; the road to get there isn't paved.
It's about a mile past 'comfortable' and 'safe'.
You know the way, if you really think about it.
You've seen it in your dreams, heard it in the wind.
It will find you one day, when you least expect it;
Beckon you to its untamed horizon.
Just make sure you don't look back.
You were made for this.
Spur: Never Settle
Read more
Spur Studios's Store
Filter