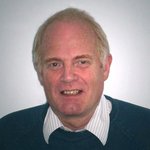 Steve Watson
Steve Watson is an experienced landscape photographer living in Leeds in West Yorkshire in the UK. The bulk of his work features the wild and lonely reaches of the north and west of the British Isles, as well as his home county of Yorkshire with its famous Dales and Moors. He also has a growing portfolio of floral images. Steve mostly uses an Olympus E500, Nikon D5200 DSLRs and Canon A-1 SLR with their respective Zuiko 4/3, Nikkor DX and Canon FD lenses. The results sparingly edited using Adobe Photoshop. NB. All images are copyright © Steven F Watson - All rights reserved Steve's work is also available at - http://www.photo4me.com/SteveWatson http://www.2-steve-watson.artistwebsites.com/ http://www.redbubble.com/people/watscapephoto http://www.bluecanvas.com/stevewatson http://www.flickr.com/photos/watscape-photo/ Steve Watson joined Society6 on October 31, 2012
More
Steve Watson is an experienced landscape photographer living in Leeds in West Yorkshire in the UK. The bulk of his work features the wild and lonely reaches of the north and west of the British Isles, as well as his home county of Yorkshire with its famous Dales and Moors. He also has a growing portfolio of floral images.
Steve mostly uses an Olympus E500, Nikon D5200 DSLRs and Canon A-1 SLR with their respective Zuiko 4/3, Nikkor DX and Canon FD lenses. The results sparingly edited using Adobe Photoshop.
NB. All images are copyright © Steven F Watson - All rights reserved
Steve's work is also available at - http://www.photo4me.com/SteveWatson http://www.2-steve-watson.artistwebsites.com/ http://www.redbubble.com/people/watscapephoto http://www.bluecanvas.com/stevewatson http://www.flickr.com/photos/watscape-photo/
Steve Watson joined Society6 on October 31, 2012.
Abhainn Deabhag_Print by Steve Watson
1000+ results
Filter