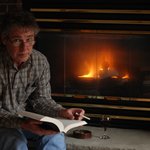 Greetings, I am one of those fortunate people who is surrounded by the beauty of this world and people who care for me. My photos are all what is referred to as camera fresh. I do not enhance or change the pictures. I do crop occasionaly to cut clutter. Either I got a good shot or I didnt. (I delete allot). Stu joined Society6 on February 18, 2012
More
Greetings,
I am one of those fortunate people who is surrounded by the beauty of this world and people who care for me.
My photos are all what is referred to as camera fresh. I do not enhance or change the pictures. I do crop occasionaly to cut clutter. Either I got a good shot or I didnt. (I delete allot).
Stu
joined Society6 on February 18, 2012.