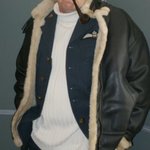 Born and bred in Lemington, Newcastle upon Tyne, UK and very proud of my Northeast roots. Was introduced to photography at an early age when my father gave me a Kodak Instamatic, my first camera. I have now progressed through the years moving from a 35mm camera to a digital SLR. J & L Photography is a husband and wife partnership, established in 1991. Our love of the outdoors and photography made a perfect combination for a relaxing pastime. Our favourite types ofhotography include: landscape, seascape, architecture, aircraft, nature and whatever we see as pleasing to the eye and the camera lens. I am very proud of my hometown, Newcastle upon Tyne and because of this, my photography is influenced by it, in my cityscapes. I like to show the iconic images of my home town and surrounding areas like Durham. I know what it is like to be away from home so my cityscape photography is dedicated to those who are from Newcastle and are away from home. I hope they stir up good memories. I also have a great passion for World War II aircraft and the Royal Air Force so currently I am involved with a local group of volunteers who preserve World War II history, hence the WW2 RAF Uniform. joined Society6 on March 1, 2012
More
Born and bred in Lemington, Newcastle upon Tyne, UK and very proud of my Northeast roots.
Was introduced to photography at an early age when my father gave me a Kodak Instamatic, my first camera. I have now progressed through the years moving from a 35mm camera to a digital SLR.
J & L Photography is a husband and wife partnership, established in 1991. Our love of the outdoors and photography made a perfect combination for a relaxing pastime.
Our favourite types ofhotography include: landscape, seascape, architecture, aircraft, nature and whatever we see as pleasing to the eye and the camera lens.
I am very proud of my hometown, Newcastle upon Tyne and because of this, my photography is influenced by it, in my cityscapes. I like to show the iconic images of my home town and surrounding areas like Durham. I know what it is like to be away from home so my cityscape photography is dedicated to those who are from Newcastle and are away from home. I hope they stir up good memories.
I also have a great passion for World War II aircraft and the Royal Air Force so currently I am involved with a local group of volunteers who preserve World War II history, hence the WW2 RAF Uniform.
joined Society6 on March 1, 2012.