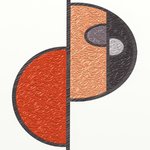 Su G
Primarily a fabric designer, my aim is to make wearable art & wear it. Many of my designs are also available in fabric, wallpaper, gift wrap and wall decals from: Su G's fabric designs at Spoonflower @ http://www.spoonflower.com/profiles/su_g Photographs of fabric can be seen @ http://www.flickr.com/photos/66403770@N06/sets/72157627383777157/ All designs © Su Schaefer 2011-2015, All Rights Reserved. Su G joined Society6 on March 10, 2012
More
Primarily a fabric designer, my aim is to make wearable art & wear it. Many of my designs are also available in fabric, wallpaper, gift wrap and wall decals from:
Su G's fabric designs at Spoonflower @ http://www.spoonflower.com/profiles/su_g
Photographs of fabric can be seen @ http://www.flickr.com/photos/66403770@N06/sets/72157627383777157/
All designs © Su Schaefer 2011-2015, All Rights Reserved.
Su G joined Society6 on March 10, 2012.
Gaudy Gaudi Purple_Print Orange by Su G
1 results
Filter