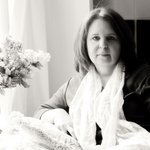 Sylvia Cook Photography
Photography is a huge part of my life and has been for many years. I spend many hours photographing nature, my travels, flowers and macro images. In my society6 shop, you'll find a little bit of everything! Connect to me: email: sylvia@sylviacookphotography.com Website: http://www.sylviacookart.com Red Bubble: http://www.redbubble.com/people/sylviacook Etsy: http://www.etsy.com/shop/slcook52 Pinterest: http://pinterest.com/slcook52/ Google+: https://plus.google.com/u/0/b/109037913345676976166/ Facebook business page: https://www.facebook.com/SylviaCookPhotography Sylvia Cook Photography joined Society6 on November 8, 2011
More
Photography is a huge part of my life and has been for many years. I spend many hours photographing nature, my travels, flowers and macro images. In my society6 shop, you'll find a little bit of everything!
Connect to me: email: sylvia@sylviacookphotography.com Website: http://www.sylviacookart.com Red Bubble: http://www.redbubble.com/people/sylviacook Etsy: http://www.etsy.com/shop/slcook52 Pinterest: http://pinterest.com/slcook52/ Google+: https://plus.google.com/u/0/b/109037913345676976166/ Facebook business page: https://www.facebook.com/SylviaCookPhotography
Sylvia Cook Photography joined Society6 on November 8, 2011.