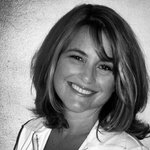 Taken Literally
I'm an author, artist and book publisher. I can't NOT be creating... something. I opened a boutique publishing agency, Madaket Lane Publishers, in 2011 and am usually neck deep in some aspect of book publishing. Graphic design allows me to shift gears without disappearing into my studio for days (though, I do that, too).
I love pairing humorous micro stories (flash fiction) with illustrations and am slowly beginning to convert them into designs that I hope people will want to put up on their walls.
The name "Taken Literally" comes from an upcoming book I have written (and am currently illustrating). It is my view of a world in which everything we say is literally true.
Read more