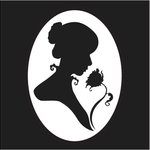 The art of Sandra Hultsved
My name is Sandra Hultsved and I am a self-taught artist & illustrator, based in Sweden. I create art from my emotions and depict stories about dark romance, melancholy and unfortunate events. I draw my artworks mainly with graphite pencils and ink, with great inspiration from nature. Here you will find different print products and merchandise of my artworks. Visit my personal online shop, for original artworks, limited edition prints and more: http://sandrahultsved.com/shop www.sandrahultsved.com Facebook: https://www.facebook.com/TheArtOfSandraHultsved Instagram: https://instagram.com/theartofsandrahultsved/ DeviantArt: http://sandrahultsved.deviantart.com Tumblr: http://sandrahultsved.tumblr.com The art of Sandra Hultsved joined Society6 on December 2, 2013
More
My name is Sandra Hultsved and I am a self-taught artist & illustrator, based in Sweden. I create art from my emotions and depict stories about dark romance, melancholy and unfortunate events. I draw my artworks mainly with graphite pencils and ink, with great inspiration from nature.
Here you will find different print products and merchandise of my artworks.
Visit my personal online shop, for original artworks, limited edition prints and more: http://sandrahultsved.com/shop
www.sandrahultsved.com
Facebook: https://www.facebook.com/TheArtOfSandraHultsved Instagram: https://instagram.com/theartofsandrahultsved/ DeviantArt: http://sandrahultsved.deviantart.com Tumblr: http://sandrahultsved.tumblr.com
The art of Sandra Hultsved joined Society6 on December 2, 2013.
The art of Sandra Hultsved's Store
236 results
Filter