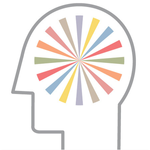 I am Christopher David Ryan… a graphic artist, illustrator, daydreamer, pseudo-scientist, wanna-be astronaut and untrained intellectual. I tend to find inspiration in pretty much anything… especially music, the universe, the human condition and natural phenomena. I am based in Portland, Maine where I create bold, illustrative work under my CDR moniker as well as more progressive graphic work through my one-man studio, Atmostheory. http://www.cdryan.com joined Society6 on June 16, 2012
More
I am Christopher David Ryan… a graphic artist, illustrator, daydreamer, pseudo-scientist, wanna-be astronaut and untrained intellectual. I tend to find inspiration in pretty much anything… especially music, the universe, the human condition and natural phenomena. I am based in Portland, Maine where I create bold, illustrative work under my CDR moniker as well as more progressive graphic work through my one-man studio, Atmostheory.
http://www.cdryan.com
joined Society6 on June 16, 2012.