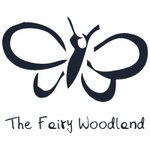 The Fairy Woodland
Hi all. I'm Eleonora Sbettega, aka Elan. Here in Padua I live with my family, studying, writing and acting sometimes. Recently, I've discovered a new passion for photography. I'm not a professionist, but I love take pic of what I find around me. For this reason, I've decided to open this store, to share my shots all over the world. I hope you like my photos. Thanks for your visit. You can find me: - On my Website: http://pensieriricordi.blogspot.it/ - On facebook: https://www.facebook.com/Elan90 Or you can mail me at eleonora.sbettega@gmai.com The Fairy Woodland joined Society6 on June 25, 2012
More
Hi all. I'm Eleonora Sbettega, aka Elan. Here in Padua I live with my family, studying, writing and acting sometimes.
Recently, I've discovered a new passion for photography. I'm not a professionist, but I love take pic of what I find around me. For this reason, I've decided to open this store, to share my shots all over the world.
I hope you like my photos. Thanks for your visit.
You can find me:
On my Website: http://pensieriricordi.blogspot.it/
On facebook: https://www.facebook.com/Elan90
Or you can mail me at eleonora.sbettega@gmai.com
The Fairy Woodland joined Society6 on June 25, 2012.
Candle And Flower_Print by The Fairy Woodland
5 results
Filter