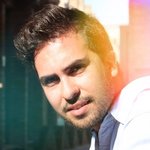 The Fotomatón is the brainchild of Vasileios Gretsistas, the name refers to the photo booth, which is a vending machine or modern kiosk that contains an automated, usually coin-operated, camera and film processor. As a photo booth lover his artistic name came spontaneously. The latest theme "Soñadores / Dreamers / Ονειροπόλοι" was originally inspired by the idea of positive thinking. The inner power that everyone has to achieve the valuable goals in life. This is the concept of the law of attraction. The dreamers are trying to follow their dreams despite the difficulties and any problems that may occur. By dreaming their own reality they achieve their goals and settle new ones by visualizing themselves having their future goals. Τhe photo-book is a fully tribute to the dreamers, for those who still believe in their dreams. It showcases the work during the years of 2010-2011 and includes the main photo session: "Soñadores", plus seven others. In the web of Society6 you will find a limited edition T-Shirts of the photographs featured in the book! http://www.fotomaton.info http://www.twitter.com/TheFotomaton http://www.facebook.com/TheFotomatonPhotography joined Society6 on May 1, 2012
More
The Fotomatón is the brainchild of Vasileios Gretsistas, the name refers to the photo booth, which is a vending machine or modern kiosk that contains an automated, usually coin-operated, camera and film processor. As a photo booth lover his artistic name came spontaneously.
The latest theme "Soñadores / Dreamers / Ονειροπόλοι" was originally inspired by the idea of positive thinking. The inner power that everyone has to achieve the valuable goals in life. This is the concept of the law of attraction.
The dreamers are trying to follow their dreams despite the difficulties and any problems that may occur. By dreaming their own reality they achieve their goals and settle new ones by visualizing themselves having their future goals.
Τhe photo-book is a fully tribute to the dreamers, for those who still believe in their dreams. It showcases the work during the years of 2010-2011 and includes the main photo session: "Soñadores", plus seven others.
In the web of Society6 you will find a limited edition T-Shirts of the photographs featured in the book!
http://www.fotomaton.info
http://www.twitter.com/TheFotomaton
http://www.facebook.com/TheFotomatonPhotography
joined Society6 on May 1, 2012.