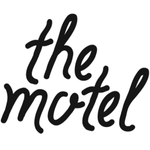 My name is Johnny Kotze and I am a freelance illustrator & designer specializing in illustration, design, lettering & typography. My work is characterized by detailed craft, bold lines and soft pastels. Playing with imaginary shapes and 60's styles. The Motel is a showcase of my favourite work. I hope you have fun discovering the projects on my site. Enjoy. To view more of my artwork visit my website. www.themotel.co.za joined Society6 on August 24, 2013
More
My name is Johnny Kotze and I am a freelance illustrator & designer specializing in illustration, design, lettering & typography.
My work is characterized by detailed craft, bold lines and soft pastels. Playing with imaginary shapes and 60's styles. The Motel is a showcase of my favourite work.
I hope you have fun discovering the projects on my site. Enjoy.
To view more of my artwork visit my website. www.themotel.co.za
joined Society6 on August 24, 2013.