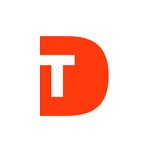 Tim Delger
Tim Delger is a Texas-born designer. The son of an engineer and an artist, it's only fitting his work spans from print making, to painting, to sculpture and furniture design, to commercial art. He graduated from the University of North Texas with a Bachelor of Fine Arts in Communication Design. He works professionally as an advertising Art Director, and lives in Venice, California with his wife and muse, Nicole. You can see much more of Tim's work at www.timdelger.com Tim Delger joined Society6 on January 31, 2012
More
Tim Delger is a Texas-born designer. The son of an engineer and an artist, it's only fitting his work spans from print making, to painting, to sculpture and furniture design, to commercial art. He graduated from the University of North Texas with a Bachelor of Fine Arts in Communication Design. He works professionally as an advertising Art Director, and lives in Venice, California with his wife and muse, Nicole.
You can see much more of Tim's work at www.timdelger.com
Tim Delger joined Society6 on January 31, 2012.
The Hipster Logo Design Guide_Print by Tim Delger
198 results
Filter