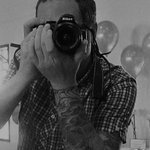 I am a photographer and designer living in a small community in the Pacific Northwest of Washington State. I find much inspiration in the beautiful surroundings around where I live. I have worked in the architecture field for many years and am now branching out into my passion for photography. My other passion is travel and have had the joy of combining my love of photography with my love of travel. joined Society6 on August 15, 2012
More
I am a photographer and designer living in a small community in the Pacific Northwest of Washington State. I find much inspiration in the beautiful surroundings around where I live.
I have worked in the architecture field for many years and am now branching out into my passion for photography.
My other passion is travel and have had the joy of combining my love of photography with my love of travel.
joined Society6 on August 15, 2012.