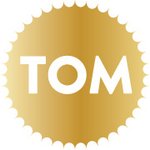 Award winning photographer, Tom Feiler, is best known for his photographs of people. Working as an established photographer in both Canada and the United States, Tom's extensive list of awards is a testament to his creative talents and modesty. Over the past 100 years, Tom has been awarded by: Communication Arts, Archive Magazine, Cannes International Advertising Festival, The One Show, National Magazine Awards, The Advertising and Design Club of Canada, Marketing Awards, Black Book AR100 Award Show, Applied Arts Magazine and his Mom. joined Society6 on September 27, 2012
More
Award winning photographer, Tom Feiler, is best known for his
photographs of people. Working as an established photographer in both
Canada and the United States, Tom's extensive list of awards is a
testament to his creative talents and modesty.
Over the past 100 years, Tom has been awarded by: Communication Arts,
Archive Magazine, Cannes International Advertising Festival, The One
Show, National Magazine Awards, The Advertising and Design Club of
Canada, Marketing Awards, Black Book AR100 Award Show, Applied Arts
Magazine and his Mom.
joined Society6 on September 27, 2012.