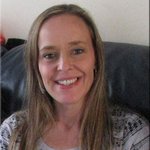 Tracy66
Photography is my main hobby. I am thrilled to be here on this site and it is so friendly. Here are my other sites you will find me on. http://fineartamerica.com/profiles/1-tracy-hall.html I come from Utah, Salt Lake City, USA and I now live in Chicago. a href="http://www.dmca.com/Protection/Status.aspx?ID=73e4f209-609b-45b3-9ba4-cc2fcfd228bf" title="DMCA"> a href="http://fineartamerica.com/art/photographs/tulips/all" style="font: 10pt arial; text-decoration: underline;">tulips photographs for sale sunflowers art for sale colored pencils photographs for sale dream catchers art for sale Tracy66 joined Society6 on November 24, 2011
More
Photography is my main hobby. I am thrilled to be here on this site and it is so friendly.
Here are my other sites you will find me on.
http://fineartamerica.com/profiles/1-tracy-hall.html
I come from Utah, Salt Lake City, USA and I now live in Chicago.
a href="http://www.dmca.com/Protection/Status.aspx?ID=73e4f209-609b-45b3-9ba4-cc2fcfd228bf" title="DMCA">
a href="http://fineartamerica.com/art/photographs/tulips/all" style="font: 10pt arial; text-decoration: underline;">tulips photographs for sale
sunflowers art for sale
colored pencils photographs for sale
dream catchers art for sale
Tracy66 joined Society6 on November 24, 2011.