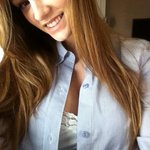 I'm a self taught ,professional, full-time, emerging artist who is approaching world domination. If I'm not painting or being creative on a daily basis I can get a little grumpy. ;) I sell my art work on Etsy, which I love, take a look at my feedback: http://www.etsy.com/shop/MyImaginationIsYours (If you see a painting in my shop you would like me to post here as a print please let me know and I will see if it can be finagled) You can follow me on twitter for my ramblings and artistic updates: https://twitter.com/#!/EtsyArtVictoria My Flickr contains most all my past and present original paintings: http://www.flickr.com/photos/MyImaginationIsYours Bear with me as I'm new and there is lots more exciting art coming soon! joined Society6 on February 9, 2012
More
I'm a self taught ,professional, full-time, emerging artist who is approaching world domination.
If I'm not painting or being creative on a daily basis I can get a little grumpy. ;)
I sell my art work on Etsy, which I love, take a look at my feedback: http://www.etsy.com/shop/MyImaginationIsYours
(If you see a painting in my shop you would like me to post here as a print please let me know and I will see if it can be finagled)
You can follow me on twitter for my ramblings and artistic updates: https://twitter.com/#!/EtsyArtVictoria
My Flickr contains most all my past and present original paintings: http://www.flickr.com/photos/MyImaginationIsYours
Bear with me as I'm new and there is lots more exciting art coming soon!
joined Society6 on February 9, 2012.