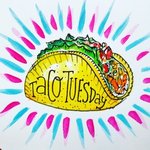 Color Snack: Watercolor & Lettering
Hi! I'm Volta and I intend to move the world in any way I can. Thanks for visiting my store! Here you will find watercolor illustrations, notecards and photographs ready for your collection :). My themes revolve around flowers, food (Taco Tuesday is a state of mind for me), travel and others. If you have any questions, contact me via my site: colorsnack.com Color Snack: Watercolor & Lettering joined Society6 on March 6, 2012
More
Hi! I'm Volta and I intend to move the world in any way I can.
Thanks for visiting my store! Here you will find watercolor illustrations, notecards and photographs ready for your collection :). My themes revolve around flowers, food (Taco Tuesday is a state of mind for me), travel and others. If you have any questions, contact me via my site: colorsnack.com
Color Snack: Watercolor & Lettering joined Society6 on March 6, 2012.
Clarity W7G_Print by Color Snack: Watercolor & Lettering
79 results
Filter