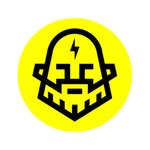 Lines, colors, ink, pencil and brush, unity is strength, and through this idea came Voltio, an illustration, lettering and calligraphy specialized design studio based in London (United Kingdom). Formed in 2010 by three old friends, is characterized as a studio in constant evolution, where the different curiosities and interests of each of its members, come together to create a unique blend for each of its projects, which came from places like Spain, Canada, USA, UK or South America. www.voltioestudio.com joined Society6 on October 25, 2011
More
Lines, colors, ink, pencil and brush, unity is strength, and through this idea came Voltio, an illustration, lettering and calligraphy specialized design studio based in London (United Kingdom).
Formed in 2010 by three old friends, is characterized as a studio in constant evolution, where the different curiosities and interests of each of its members, come together to create a unique blend for each of its projects, which came from places like Spain, Canada, USA, UK or South America.
www.voltioestudio.com
joined Society6 on October 25, 2011.