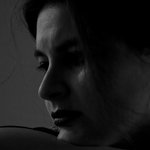 Wealie
Thanks for stopping by my shop and oodles of poodles more if you buy. I'm an eclectic, energetic and artistic person. An intelligent and passionate woman of extremes. You'll never meet another like me. I find my way in this world through words, music, images and dance and I know no other way to be. I work with a number of different mediums and produce physical and digital art, poetry and photography. I love engaging with people on art, whether it's yours or mine. Art is a way of life and helps me to interpret and navigate the world we live in. Every day I see something new and I'm inspired to capture it in a photo, immortalise it in words or create something new that I hope adds a little more beauty to the world. I take custom/bespoke orders and can personalise items if you email me at info@weallie.co.uk. You can also browse, buy and banter with me and my art here: Wealie Arts on Facebook http://www.facebook.com/Wealiearts Ruth Weal on Facebook http://www.facebook.com/Wealie Twitter http://twitter.com/generalwealie Flickr http://www.flickr.com/photos/wealie/ Instagram http://instagram.com/wealie_arts Redbubble http://www.redbubble.com/people/wealie Pinterest http://pinterest.com/wealie/ Etsy http://www.etsy.com/shop/WealiesWorld?ref=si_shop# Wealie Arts on Google+ https://plus.google.com/b/100692861693561767985/100692861693561767985 Ruth Weal on Google+ https://plus.google.com/u/0/106782035610225221525/posts Wealie joined Society6 on September 12, 2012
More
Thanks for stopping by my shop and oodles of poodles more if you buy. I'm an eclectic, energetic and artistic person. An intelligent and passionate woman of extremes. You'll never meet another like me. I find my way in this world through words, music, images and dance and I know no other way to be.
I work with a number of different mediums and produce physical and digital art, poetry and photography. I love engaging with people on art, whether it's yours or mine. Art is a way of life and helps me to interpret and navigate the world we live in. Every day I see something new and I'm inspired to capture it in a photo, immortalise it in words or create something new that I hope adds a little more beauty to the world.
I take custom/bespoke orders and can personalise items if you email me at info@weallie.co.uk. You can also browse, buy and banter with me and my art here:
Wealie Arts on Facebook http://www.facebook.com/Wealiearts Ruth Weal on Facebook http://www.facebook.com/Wealie Twitter http://twitter.com/generalwealie Flickr http://www.flickr.com/photos/wealie/ Instagram http://instagram.com/wealie_arts Redbubble http://www.redbubble.com/people/wealie Pinterest http://pinterest.com/wealie/ Etsy http://www.etsy.com/shop/WealiesWorld?ref=si_shop# Wealie Arts on Google+ https://plus.google.com/b/100692861693561767985/100692861693561767985 Ruth Weal on Google+ https://plus.google.com/u/0/106782035610225221525/posts
Wealie joined Society6 on September 12, 2012.
Hoodies by Wealie
578 results
Filter