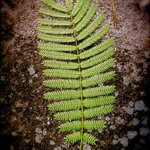 Wolf Moon Willow
When I'm not working at a local arts non-profit, I'm rearranging my teeny Victorian duplex apartment, dreaming of my future home-to-be, or composing poetry and collecting intimate objects on long walks on wooded trails. I crave a home of my own, where i can experiment with styles, paint the floors white, tear down and rebuild. My style is described as follows: modern rustic country farmhouse colonial, with a twist of a turn-of-the-century naturalist. I enjoy simple moments and arrangements that resemble bygone still lifes: crusty bread torn open on a bamboo cutting board, honey dripping from a spoon, white curtains billowing in a Spring breeze. My photography and design work on Society6 is an extension of my home fantasies, where i am surrounded by gurgling streams, mossy forests, and piled-high collections of found objects ala Charles Darwin and J.J. Audubon. I'm inspired by nature in its pure, unadulterated form, lichen & moss, cracked paint, oxidized paper, vintage pictures & postcards, and botanical & orinthology prints. Wolf Moon Willow joined Society6 on January 15, 2012
More
When I'm not working at a local arts non-profit, I'm rearranging my teeny Victorian duplex apartment, dreaming of my future home-to-be, or composing poetry and collecting intimate objects on long walks on wooded trails. I crave a home of my own, where i can experiment with styles, paint the floors white, tear down and rebuild. My style is described as follows: modern rustic country farmhouse colonial, with a twist of a turn-of-the-century naturalist. I enjoy simple moments and arrangements that resemble bygone still lifes: crusty bread torn open on a bamboo cutting board, honey dripping from a spoon, white curtains billowing in a Spring breeze.
My photography and design work on Society6 is an extension of my home fantasies, where i am surrounded by gurgling streams, mossy forests, and piled-high collections of found objects ala Charles Darwin and J.J. Audubon. I'm inspired by nature in its pure, unadulterated form, lichen & moss, cracked paint, oxidized paper, vintage pictures & postcards, and botanical & orinthology prints.
Wolf Moon Willow joined Society6 on January 15, 2012.
Wolf Moon Willow's Store
43 results
Filter