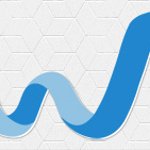 Wunderful Designs is the creative house of website designer, photographer & graphic fanatic Oliver Martin of Kent, UK. I absolutely love graphics and taking photos, editing them to bring out the maximum potential and then turning them into physical products to sell or just have them around to be admired. I hope you enjoy my work, even if I am slow at uploading it due to my job and leave any comments you have (good or bad, but good is best :D ) Thanks joined Society6 on May 16, 2012
More
Wunderful Designs is the creative house of website designer, photographer & graphic fanatic Oliver Martin of Kent, UK. I absolutely love graphics and taking photos, editing them to bring out the maximum potential and then turning them into physical products to sell or just have them around to be admired.
I hope you enjoy my work, even if I am slow at uploading it due to my job and leave any comments you have (good or bad, but good is best :D )
Thanks
joined Society6 on May 16, 2012.