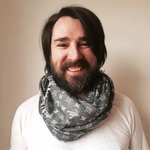 Yurai was born in 1974 in Bratislava, Slovakia. (Yurai in Japanese – Far Hystory) Much traveled, much seen, heard many and took lots of shots (Australia, New Caledonia, Japan, Jordan, Tunisia, Thailand, Singapore, Malaysia, China, Maldives, Cuba, Jamaica and solar Europe). He had lived 4 years in Japan in Tokyo. During this period he fell in love to photographing and after returning to Slovakia he decided that all his energy will be given only to photography. Gradually coming successes in commercial photography have brought freedom and opportunity to develop and implement his own artistic projects. Congenital empathy is the author's great asset. It helps him to work with people, allowing him to pull bodies from the right emotion necessary for some of his stories, travelogues and art. 2005 - Project La Storia Corta / Mafia was carried out directly on the level and needs of our customers and sold as a unit to a private buyer. Yurai's first individual sales exhibition held in 2006 under the name "Dominican Republic" in the Gallery of Commerzbank. Travelogue, documentary photography is an essential part of the author's work. It combines both Yurai's great passions - travel and photography. Another exhibition project named "(I) 2008 Panda" is a photo story of a small tedy bear panda that lives a colorful life in and around Bratislava. The exhibition was held in Bratislava in the presidential garden and in Bojnice. Further exhibiton, summary of travel associated with the sale were taken in Coffee and Co. in Bratislava 2009 Last Yurai's project is named "I'm your princess" (2008). Here the author tries to capture the specificity and uniqueness of the individual light of girls and women. This Photo Series shows the uniquenes of external and internal beauty of each girl, or woman. In each one is hidden, or is clearly glowing princess... joined Society6 on April 16, 2012
More
Yurai was born in 1974 in Bratislava, Slovakia.
(Yurai in Japanese – Far Hystory)
Much traveled, much seen, heard many and took lots of shots (Australia, New Caledonia, Japan, Jordan, Tunisia, Thailand, Singapore, Malaysia, China, Maldives, Cuba, Jamaica and solar Europe).
He had lived 4 years in Japan in Tokyo. During this period he fell in love to photographing and after returning to Slovakia he decided that all his energy will be given only to photography. Gradually coming successes in commercial photography have brought freedom and opportunity to develop and implement his own artistic projects.
Congenital empathy is the author's great asset. It helps him to work with people, allowing him to pull bodies from the right emotion necessary for some of his stories, travelogues and art.
2005 - Project La Storia Corta / Mafia was carried out directly on the level and needs of our customers and sold as a unit to a private buyer.
Yurai's first individual sales exhibition held in 2006 under the name "Dominican Republic" in the Gallery of Commerzbank. Travelogue, documentary photography is an essential part of the author's work. It combines both Yurai's great passions - travel and photography.
Another exhibition project named "(I) 2008 Panda" is a photo story of a small tedy bear panda that lives a colorful life in and around Bratislava. The exhibition was held in Bratislava in the presidential garden and in Bojnice.
Further exhibiton, summary of travel associated with the sale were taken in Coffee and Co. in Bratislava 2009
Last Yurai's project is named "I'm your princess" (2008). Here the author tries to capture the specificity and uniqueness of the individual light of girls and women. This Photo Series shows the uniquenes of external and internal beauty of each girl, or woman. In each one is hidden, or is clearly glowing princess...
joined Society6 on April 16, 2012.