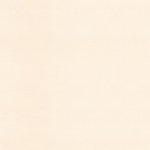 A Graphic Designer, Fine Artist and a self-taught photographer. Al Zahraa Sulaiman started exploring this magnificent world of visual communication at fairly a young age. At only 6 years old, she won her first award for a mural and her second was at the age of 10 for producing a series of paintings on driving awareness. Since then she knew exactly what she wanted to be. Zahraa won an award for designing the corporate identity of Sharjah Heritage days Festival when she was a freshman. She also won several photography awards and been featured in the George Washington Review in the USA. Her most notable achievements are completing the supporting photographic work for the book "Souza, Bridging Indian Art with West Art". Being part of the designing team for Dubai Management Innovation Forum advertisement aired on BBC World and CNBC, and winning the Student Ambassador Award from the American University in Dubai. Al Zahraa describes her Artistic journey as "A mission with no guidelines or time limit but with an aim to make difference." Zahraa's work can be seen in: The Ministry of Foreign Affairs- Dubai Jal Tower Hotel- Dubai The Jam Jar Gallery- Dubai ... and in many other Executive Offices and Residence across the UAE, Europe and USA. joined Society6 on January 22, 2012
More
A Graphic Designer, Fine Artist and a self-taught photographer. Al Zahraa Sulaiman started exploring this magnificent world of visual communication at fairly a young age. At only 6 years old, she won her first award for a mural and her second was at the age of 10 for producing a series of paintings on driving awareness. Since then she knew exactly what she wanted to be.
Zahraa won an award for designing the corporate identity of Sharjah Heritage days Festival when she was a freshman. She also won several photography awards and been featured in the George Washington Review in the USA. Her most notable achievements are completing the supporting photographic work for the book "Souza, Bridging Indian Art with West Art". Being part of the designing team for Dubai Management Innovation Forum advertisement aired on BBC World and CNBC, and winning the Student Ambassador Award from the American University in Dubai.
Al Zahraa describes her Artistic journey as "A mission with no guidelines or time limit but with an aim to make difference."
Zahraa's work can be seen in:
The Ministry of Foreign Affairs- Dubai
Jal Tower Hotel- Dubai
The Jam Jar Gallery- Dubai
... and in many other Executive Offices and Residence across the UAE, Europe and USA.
joined Society6 on January 22, 2012.