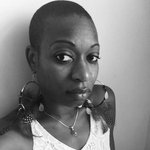 Zoha Artistry
Zoha Harpe is a burgeoning artist, poet and writer native to Washington DC.
I started this journey in 2009, I was entering a space of learning. I took up painting and dove back into writing poetry. I have since then expanded my talents with painting, added crochet, jewelry making, as well as authored two poetry chapbooks. It has been an exciting journey into myself. I have discovered new ways of being and healing. I hope that you enjoy my art that I create in many forms that come to me and please leave feedback for any purchases that you make.
Thank you for supporting independent art!
My newest chapbook of poetry Poetry for the Divine Feminine is available on Amazon for your kindle and other digital devices. This book catalogs my journey back to self. Through honest and vivid prose and poetry, I find my way home to me; where I belong.
Link to Poetry Book: http://www.amazon.com/Poetry-Divine-Feminine-Arnita-Harpe-ebook/dp/B01BPJPWAC/ref=sr_1_1?ie=UTF8&qid=1455744696&sr=8-1&keywords=poetry+for+the+divine+feminine
Read more
Zoha Artistry's Store
Filter