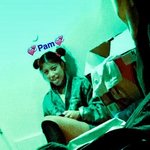 _greeneggsandpam
good morning starshine, the earth says hello! I am an aspring design chameleon born and raised in sunny Bangkok, but I am curent based in Brooklyn, NY. The purpose of this society six is to share my thoughts and provide opportunities where you can invest in my imagination. My happiest moment last year was when I overheard an upperclassman talk about how she wanted one of my drawings on a shirt. I want to make it happen. MY CURRENT GOAL: I'm currently trying to save up to buy a small mac, so that I can crank art out in a more efficient manner! I would be forever grateful to you, if you could help me glow by investing in my creativity :) love always, Pam Chaiyachakorn _greeneggsandpam joined Society6 on October 31, 2016
More
good morning starshine, the earth says hello!
I am an aspring design chameleon born and raised in sunny Bangkok, but I am curent based in Brooklyn, NY.
The purpose of this society six is to share my thoughts and provide opportunities where you can invest in my imagination. My happiest moment last year was when I overheard an upperclassman talk about how she wanted one of my drawings on a shirt. I want to make it happen.
MY CURRENT GOAL: I'm currently trying to save up to buy a small mac, so that I can crank art out in a more efficient manner!
I would be forever grateful to you, if you could help me glow by investing in my creativity :)
love always, Pam Chaiyachakorn
_greeneggsandpam joined Society6 on October 31, 2016.
_greeneggsandpam's Store
11 results
Filter