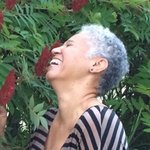 The A-Groupe By: Donna Johnson
ABOUT THE A-GROUPE The A-Groupe is an art agency founded by Artist Facilitator Donna Johnson that produces original artwork, prints, lifestyle products and workshops which incorporate creative expression processes developed by, and grounded, in Donna Johnson's social mandate and person mission.
ABOUT THE ARTIST Donna Johnson-Huggins is an Artist, Certified Expressive Arts Facilitator and Advisor. She is a visionary and works diligently with the end in mind to create meaningful outcomes.
Combined, Donna has 20 years of experience in the arts, advisement and facilitating. She has developed her artistic practice through formal and informal training and self-directed creative exploration.
She has worked independently and collaborated with like-minded artists, social agencies, adults and children. She has created a diverse body of work which she has donated, sold and exhibited. Donna is recognized for her artistic style and for her dedication to incorporating art into everyday life.
Donna's social mandate is to foster the connection between people through art in a candid and spontaneous manner. To guide them as they gain insight into themselves, collaborate with one another and find their unique place in community which enriches and broadens individual and cultural perspectives.
Donna's personal mission is to gain clarity to life's purpose while maintaining connection with her authentic self. The creative process is the pathway that takes her there.
Read more
The A-Groupe By: Donna Johnson's Store
427 results
Filter