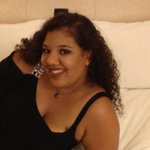 A_Wags
My artwork focuses on the styles found in media and characters that stand out in both American and Japanese culture. Working digitally, I take the classic comic book mindset and allow the line art and color to take control of the subject matter to create a mood. My goal is to take a concept or story and illustrate the entirety of it within one piece, keeping certain things hidden so the viewer can find something new each time they see it. The subject matter plays an important role within my work. When illustrating a soft, whimsical concept, the line art in my pieces become organic and the colors become brighter to help with the theme. In contrast, if a harder, depressing concept is being depicted, a darker, limited palette is used and the lines become thicker, harder, and sharper. I work exclusively in digital media, using Photoshop and Illustrator as my canvas. It allows me a sense of control I feel is difficult to achieve with traditional mediums. Also it allows me to work quickly, trying many different things at one time to arrive at a final outcome that I am satisfied with. The whimsical, well thought out designs of Hayao Miyazaki have been an influence on my work. Shining through the generic realm of anime, Miyazaki's work gives a sense of expression and is beyond the stereotype that is Japanese Anime. Kara Walker's use of silhouette has influenced me as well. Walker creates identifiable characters with simple shapes and inspires me to think about the overall shape my own characters and compositions. Though my illustrations are more detailed than that of Walker's, I strive to make my pieces work in a basic way, thus making my pieces stronger. My artwork is my way of taking what I enjoy and sharing it with anyone who wants to share it with me. It allows me insight into a story through different eyes. What would have happened if Alice never left wonderland? What if Snow White was the leader of a rebellion? What happens next? These are all just basic questions that wait to be answered. A_Wags joined Society6 on June 11, 2014
More
My artwork focuses on the styles found in media and characters that stand out in both American and Japanese culture. Working digitally, I take the classic comic book mindset and allow the line art and color to take control of the subject matter to create a mood. My goal is to take a concept or story and illustrate the entirety of it within one piece, keeping certain things hidden so the viewer can find something new each time they see it.
The subject matter plays an important role within my work. When illustrating a soft, whimsical concept, the line art in my pieces become organic and the colors become brighter to help with the theme. In contrast, if a harder, depressing concept is being depicted, a darker, limited palette is used and the lines become thicker, harder, and sharper.
I work exclusively in digital media, using Photoshop and Illustrator as my canvas. It allows me a sense of control I feel is difficult to achieve with traditional mediums. Also it allows me to work quickly, trying many different things at one time to arrive at a final outcome that I am satisfied with.
The whimsical, well thought out designs of Hayao Miyazaki have been an influence on my work. Shining through the generic realm of anime, Miyazaki's work gives a sense of expression and is beyond the stereotype that is Japanese Anime. Kara Walker's use of silhouette has influenced me as well. Walker creates identifiable characters with simple shapes and inspires me to think about the overall shape my own characters and compositions. Though my illustrations are more detailed than that of Walker's, I strive to make my pieces work in a basic way, thus making my pieces stronger. My artwork is my way of taking what I enjoy and sharing it with anyone who wants to share it with me. It allows me insight into a story through different eyes. What would have happened if Alice never left wonderland? What if Snow White was the leader of a rebellion? What happens next? These are all just basic questions that wait to be answered.
A_Wags joined Society6 on June 11, 2014.