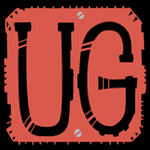 Undergroundies
Welcome to the World of Undergroundies! Greetings, I am a Painter/Digital Artist from the fine city of Madison. I have been sketching and painting creatures, characters and other sci fi/fantasy pieces since I can remember. Currently I do both digital and non-digital work, on canvas with acrylics and on a tablet in Photoshop. Thanks for taking the time to view my shop, Enjoy! Undergroundies joined Society6 on June 27, 2015
More
Welcome to the World of Undergroundies!
Greetings, I am a Painter/Digital Artist from the fine city of Madison. I have been sketching and painting creatures, characters and other sci fi/fantasy pieces since I can remember. Currently I do both digital and non-digital work, on canvas with acrylics and on a tablet in Photoshop.
Thanks for taking the time to view my shop, Enjoy!
Undergroundies joined Society6 on June 27, 2015.