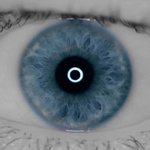 Aaron O'Reilly
:: http://www.aaronoreilly.com ::
I create personalised landscape images with a keen eye for golden-hour long-exposure photography. If there's a special place you'd like on your wall then drop me a message to discuss your vision.
I also specialise in creating abstract nature photography utilising the bokeh effect, intentional camera movement, lens distortion and film degredation techniques to create surrealist texture and pattern based exposures.
Follow me on Facebook to keep up-to-date on new projects: https://www.facebook.com/Aaron-OReilly-Photography-1832933690312184
Or keep up to speed via Instagram here: https://www.instagram.com/aaronoreillyphotography
Read more
Aaron O'Reilly's Store
75 results
Filter