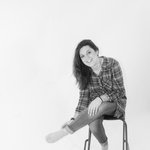 Abbie Clark Designs
BA Fashion & Textiles - Print Design. Most of my design work comes from the nostalgia I have for the countryside, anything I find pretty and unusual is my prompt for inspiration! Please also check out my Facebook page at : https://www.facebook.com/TextilesPrintDesigner Abbie x Abbie Clark Designs joined Society6 on November 5, 2013
More
BA Fashion & Textiles - Print Design. Most of my design work comes from the nostalgia I have for the countryside, anything I find pretty and unusual is my prompt for inspiration!
Please also check out my Facebook page at :
https://www.facebook.com/TextilesPrintDesigner
Abbie x
Abbie Clark Designs joined Society6 on November 5, 2013.