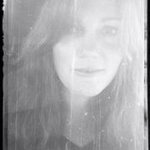 Abby Lanes
Photographer, Gardener, and Artist. Life takes on another dimension for me through a camera. Photography allows me the opportunity to share the beauty that I see in this world. Photographer Dorthea Lange said, "Photography takes an instant out of time, altering life by holding it still." Enjoy my "stills" and I wish you a happy, creative, and beautiful life. Abby Lanes joined Society6 on July 3, 2012
More
Photographer, Gardener, and Artist. Life takes on another dimension for me through a camera. Photography allows me the opportunity to share the beauty that I see in this world.
Photographer Dorthea Lange said, "Photography takes an instant out of time, altering life by holding it still."
Enjoy my "stills" and I wish you a happy, creative, and beautiful life.
Abby Lanes joined Society6 on July 3, 2012.
Framed Prints by Abby Lanes
26 results
Filter