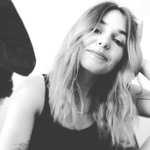 Abigael Tripp: Graphic Designer / Maker
I am a graphic designer based in Portland, Oregon. I work part-time as the lead designer for Tender Loving Empire (a local record label and marketplace for handmade goods) doing product design, art direction, design for marketing, album cover design, among other things. I also work part-time on various design projects with local businesses and members of the community creating anything from wedding invitations to websites. For the last 10+ years I have been drawing, printmaking, designing, writing, collaborating, and curating. From 2008 to 2013 I attended the Pacific Northwest College of Art, graduating with a BFA in Communication Design. I spent the last couple years at a local ad agency working with a number of clients including SOREL, Marquis Companies, Intel, and Bridgeport Brewing. Visit atripp.com to view more of my work. :D Abigael Tripp: Graphic Designer / Maker joined Society6 on July 4, 2016
More
I am a graphic designer based in Portland, Oregon. I work part-time as the lead designer for Tender Loving Empire (a local record label and marketplace for handmade goods) doing product design, art direction, design for marketing, album cover design, among other things. I also work part-time on various design projects with local businesses and members of the community creating anything from wedding invitations to websites.
For the last 10+ years I have been drawing, printmaking, designing, writing, collaborating, and curating. From 2008 to 2013 I attended the Pacific Northwest College of Art, graduating with a BFA in Communication Design. I spent the last couple years at a local ad agency working with a number of clients including SOREL, Marquis Companies, Intel, and Bridgeport Brewing.
Visit atripp.com to view more of my work. :D
Abigael Tripp: Graphic Designer / Maker joined Society6 on July 4, 2016.
Abigael Tripp: Graphic Designer / Maker's Store
3 results
Filter