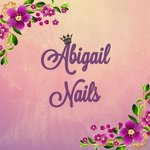 AbigailNails
I work on my iPad and create digital art, a lot of my art it colourful, mostly rainbow colours! I add as much detail into my art as possible! I sell my art myself along with other little things i make on my Etsy Shop abigailnails.etsy.com AbigailNails joined Society6 on November 7, 2016
More
I work on my iPad and create digital art, a lot of my art it colourful, mostly rainbow colours! I add as much detail into my art as possible!
I sell my art myself along with other little things i make on my Etsy Shop abigailnails.etsy.com
AbigailNails joined Society6 on November 7, 2016.