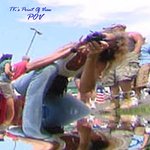 ABroadsView
A Broads' View ~ Behold a range of vision, far and wide, extending about with the hope of an enlightened, all embracing, unlimited and universal perspective and tolerance. TK's Point of View is about perspective, clean lines and chrome... I love photographing classic cars and motorcycles ~ here are some of my favorite views! Sony Cybershot DSC-H5 Icon photo is myself reflected in a chrome bumper on a Chevy Belair. tkarcher 2013 ABroadsView joined Society6 on February 5, 2013
More
A Broads' View ~ Behold a range of vision, far and wide, extending about with the hope of an enlightened, all embracing, unlimited and universal perspective and tolerance. TK's Point of View is about perspective, clean lines and chrome... I love photographing classic cars and motorcycles ~ here are some of my favorite views!
Sony Cybershot DSC-H5
Icon photo is myself reflected in a chrome bumper on a Chevy Belair. tkarcher 2013
ABroadsView joined Society6 on February 5, 2013.
ABroadsView's Store
7 results
Filter