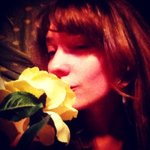 Aysel's Arbour
Hello, and thank you for stopping by my page! I hope you have enjoyed your stay here. My name is Aimee Dickinson, and I am here to share a little piece of my soul through these pictures. My hope is that they will bring smiles and those delicious warm feelings to at least a few weary souls. If you would like to learn more about me, and what I do, please take a moment to look at my blog.
http://www.ayselsarbour.wordpress.com
Also, if you have any questions, or would just like to say hello, please do not hesitate to send me an email! I read all the messages I receive, and promise to write you back. Much love to you all, and I hope you have a beautiful day!
ayselsarbour@gmail.com
Read more
Aysel's Arbour's Store
Filter