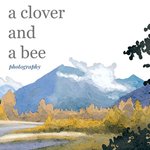 acloverandabee
Photographer, Mama, Wife, Nature Lover, Yogi, Aspiring Bee Keeper Nostalgic to the Core. These images all mean something very important to me. Thanks for visiting my page! For more visit my website: www.acloverandabee.com Blog: http://www.acloverandabee.com/#!blog/w5lsf Facebook: https://www.facebook.com/acloverandabeephotographychilliwack/ Instagram: https://www.instagram.com/acloverandabeephoto/ Twitter: https://twitter.com/acloverbeephoto (Chilliwack British Columbia Wedding and Lifestyle Photographer) acloverandabee joined Society6 on March 21, 2016
More
Photographer, Mama, Wife, Nature Lover, Yogi, Aspiring Bee Keeper Nostalgic to the Core. These images all mean something very important to me. Thanks for visiting my page!
For more visit my website: www.acloverandabee.com Blog: http://www.acloverandabee.com/#!blog/w5lsf Facebook: https://www.facebook.com/acloverandabeephotographychilliwack/ Instagram: https://www.instagram.com/acloverandabeephoto/ Twitter: https://twitter.com/acloverbeephoto
(Chilliwack British Columbia Wedding and Lifestyle Photographer)
acloverandabee joined Society6 on March 21, 2016.
Framed Prints by acloverandabee
30 results
Filter