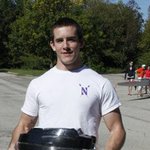 a crafty moose
Hello Society6,
My real name is Ben, I am from the suburbs of Chicago. Currently I attend the U of I at Urbana-Champaign where I am studying Aerospace Engineering. Don't be fooled by the Northwestern Crew shirt.
Read more
a crafty moose's Store
Filter
You are currently on society6.com.