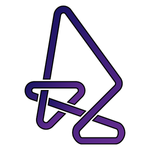 Adam Howie
I have been drawing since I could hold a pencil, and I haven't really stopped. I got into digital art during my time at university (where I studied computer science rather than art) and it is now my main medium, although I use acrylics/inks and/or charcoal in my traditional works, and other mediums as my work grows and develops and as I try to find my artistic voice.
For me art is a way of expressing inner thoughts, questions, and doubts, and also of trying to, in some way, describe those things we cannot quite put into words. It allows me to explore difficult issues, problems, but also joys and loves, it frees me to express myself in a way that allows others to perhaps examine a part of themselves and look deeper within.
other places I haunt… home website: http://www.realityofdreams.org.uk company website: http://www.illusionaryconstructs.com deviantart: http://kimded.deviantart.com/ redbubble: http://www.redbubble.com/people/lurchkimded
twitter: http://www.twitter.com/kimded facebook: http://www.facebook.com/pages/Illusionary-Const... google+: https://plus.google.com/b/102664927265920236681...
Read more
Adam Howie's Store
115 results
Filter