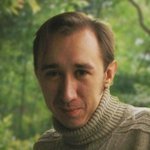 Adam Kuczek
Hi, my name's Adam Kuczek. From 2010, I have been working as a freelance concept artist and matte painter for entertainment industry. The film projects I contributed to include sci-fi features 'Cloud Atlas' (2012), '95ers: Time Runners' (2013) and 'Jupiter Ascending' (2015) as well as independent productions. I helped to develop visual looks for advertising campaigns, cinematics and TBA game projects. My artworks have been featured in art books like Ballistic's 'Exposé 9', 'Exposé 11' and 'Matte Painting 3' while tutorials regarding digital art were included in various magazines, including 'Imagine FX' and 'Advanced Photoshop'. On Society6, I am offering some of my personal artworks for sale. If you have any questions, don't hesitate to contact me. Adam Kuczek joined Society6 on August 18, 2014
More
Hi, my name's Adam Kuczek. From 2010, I have been working as a freelance concept artist and matte painter for entertainment industry. The film projects I contributed to include sci-fi features 'Cloud Atlas' (2012), '95ers: Time Runners' (2013) and 'Jupiter Ascending' (2015) as well as independent productions. I helped to develop visual looks for advertising campaigns, cinematics and TBA game projects. My artworks have been featured in art books like Ballistic's 'Exposé 9', 'Exposé 11' and 'Matte Painting 3' while tutorials regarding digital art were included in various magazines, including 'Imagine FX' and 'Advanced Photoshop'.
On Society6, I am offering some of my personal artworks for sale. If you have any questions, don't hesitate to contact me.
Adam Kuczek joined Society6 on August 18, 2014.
Adam Kuczek's Store
36 results
Filter