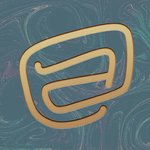 Adezign
EN - The fascination for media and their ability to move people, change and inspire mindsets push me every day.
Contact me : amadeusad75@gmail.com
DE - Die Faszination für Medien und ihre Fähigkeit Menschen zu bewegen, Denkweisen zu verändern und zu begeistern, treiben mich an.
FR - La fascination pour les medias, leurs habiletés de bouger les foules, changer les mentalités et de les inspirées, me pousse a aller de l'avant.
Read more